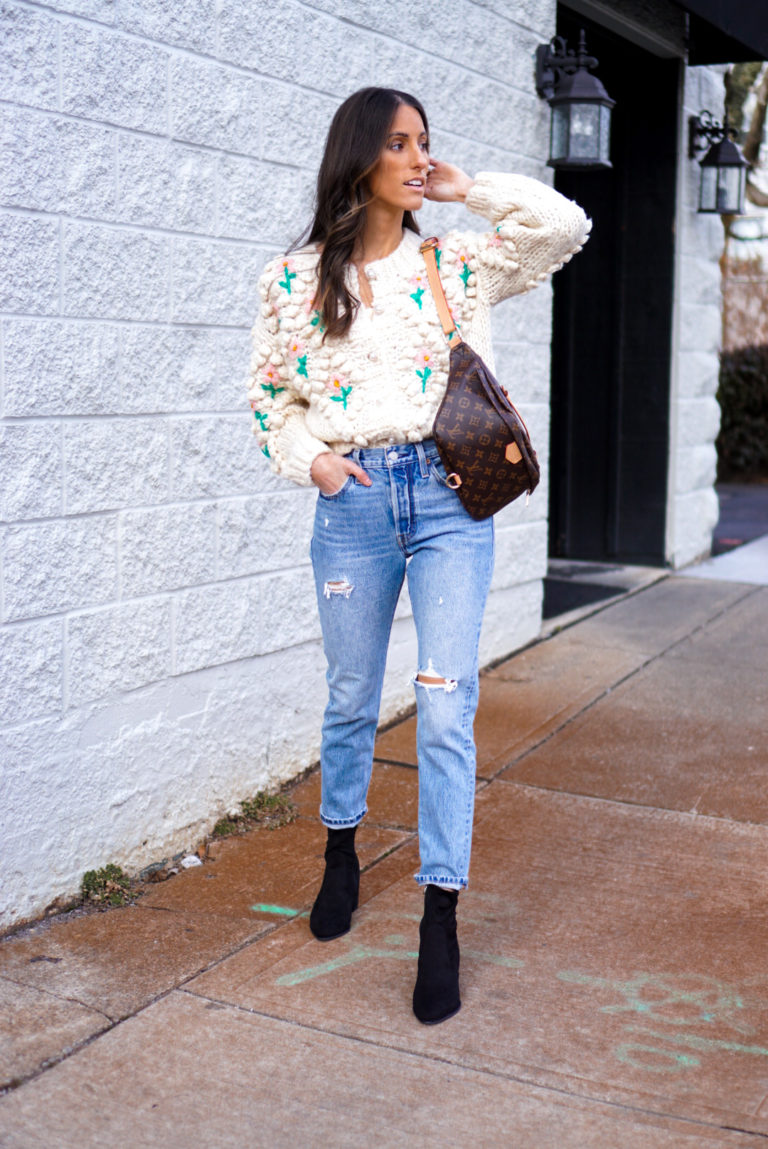 Looking for ways to style your new mom jeans or straight leg jeans? While they may be a fashion challenge, there are many ways to style them! Whether you're dressing them up or down, mom jeans can look fashionable even in the coldest of temperatures!
Being a millennial, I'm not going to lie, I was not a fan – I mean, skinny jeans have always been my go to. But they are quickly growing on me after experimenting and getting multiple compliments (the comfort doesn't hurt either)!
How to style your mom jeans outfit with a white tee and black booties
Start with the basics: a white t-shirt and denim jeans. This is one classic outfit that will never die. With some mom jeans you can put a new spin on a timeless look.You'll be ready to hit the town after adding some flavor to your outfit with a wide brim black hat and black or animal print booties!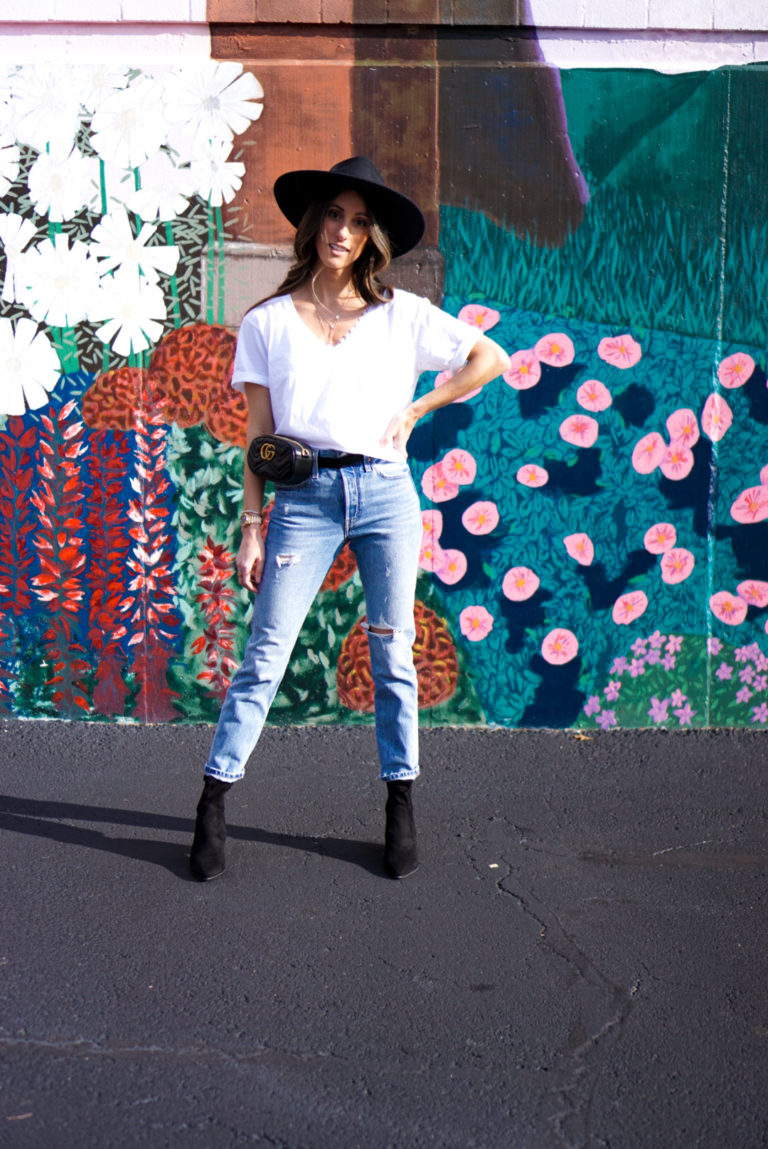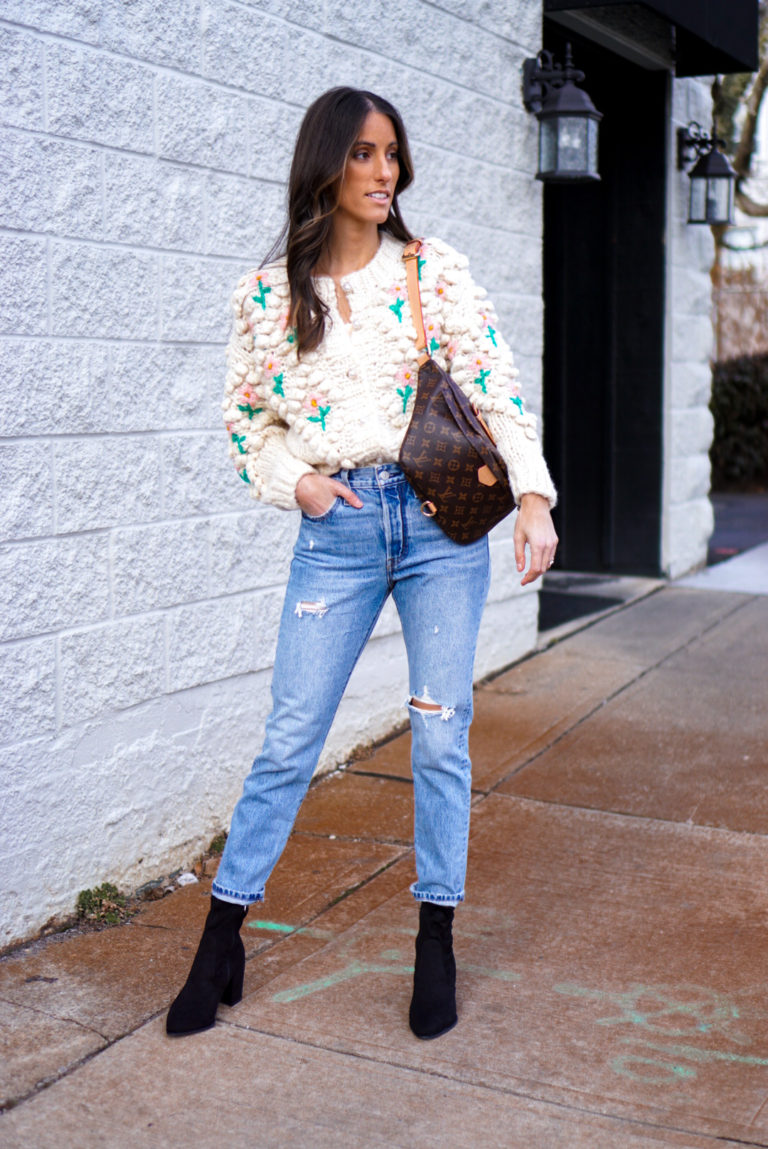 Strut your ripped mom jeans with a chunky knit sweater and black sock booties
Whether you're running errands or going to lunch with a girlfriend, ripped mom jeans, chunky knit sweater and sherpa boots are the perfect way to look casual and cute! Style hack: Try the french or front tuck on your sweater to make your legs look longer.
Try wearing high waisted mom jeans with a cropped sweater
Wearing a crop top sweater or t-shirt with your  jeans is easy and comfortable. You're sure to feel more comfy with a more relaxed fit. You can forget about having to jump to pull up your pants, or worrying about what tuck you need to perfect.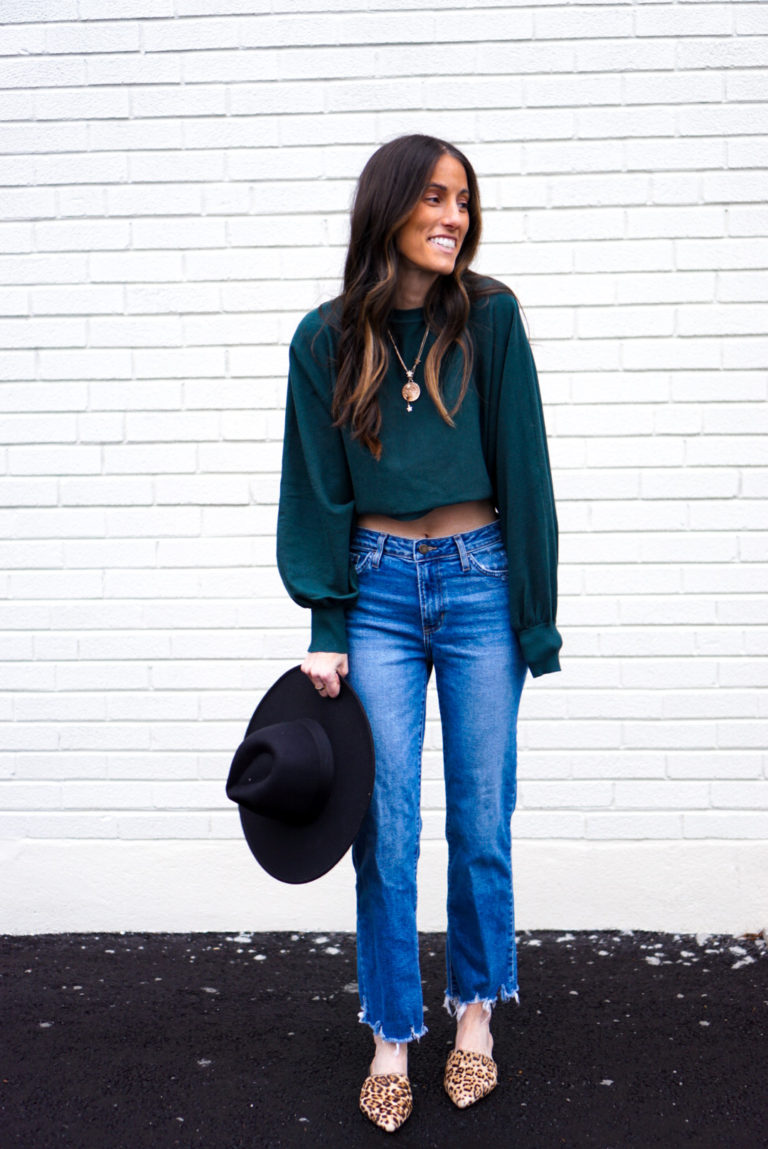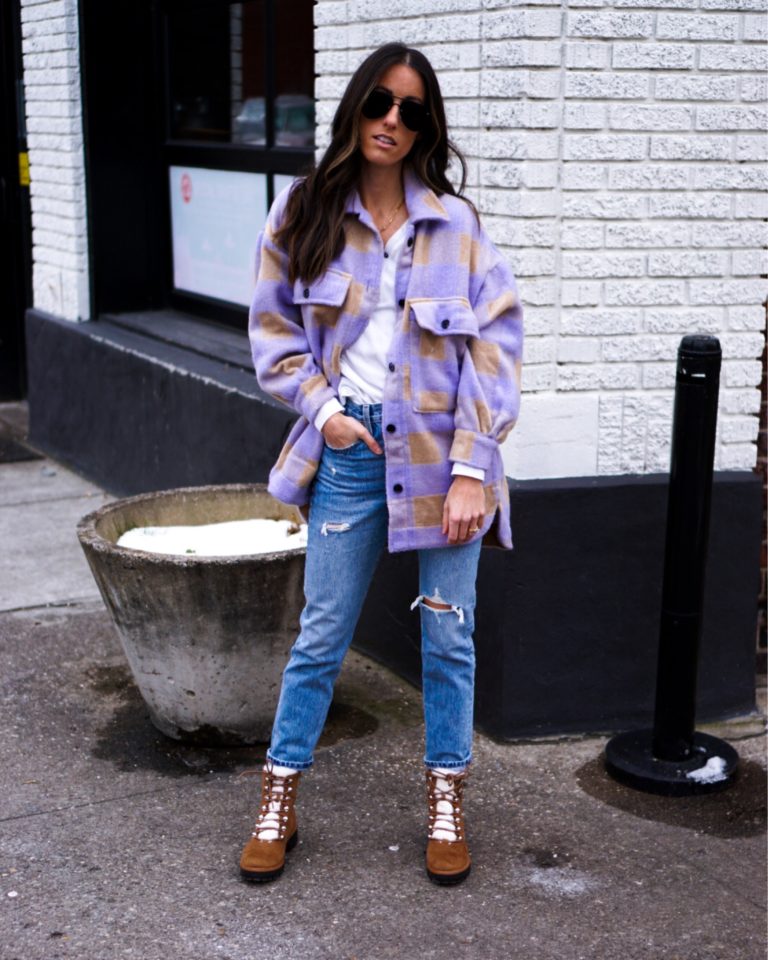 What shoes to wear with Levis mom jeans in winter.
One of the biggest questions is "what type of shoes to wear with your high waisted denim jeans?", Tucking them into tall boots just doesn't look right with the relaxed look. I suggest wearing some leopard mules or any shoe that hits right above the crop length of the jean (I like ankle black sock booties).  If the jeans are ripped, opt for a more casual shoe like sherpa brown boots or fur mules/loafers. For a more dressed up look style with heels.
Ok sister friends! Are you ready to sport your straight leg jeans? Did I mention they can make your booty look good too? I encourage you to step out of your comfort zone and give these jeans a try. Comment on which look is your favorite or if you need any more direction on how to style!
xo Abby