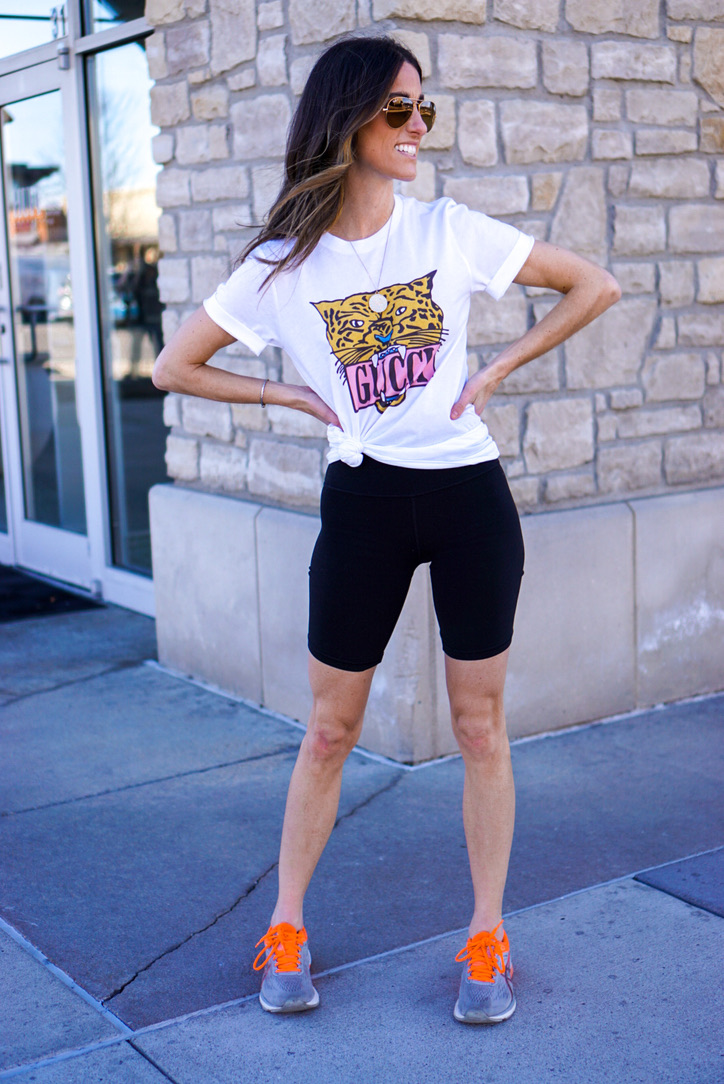 Looking for ways to elevate your classic t-shirt style. Try tying a t-shirt knot!  It's a great alternative to tucking into pants or skirts. Here's three simple methods:
How to Tie a side knot t shirt!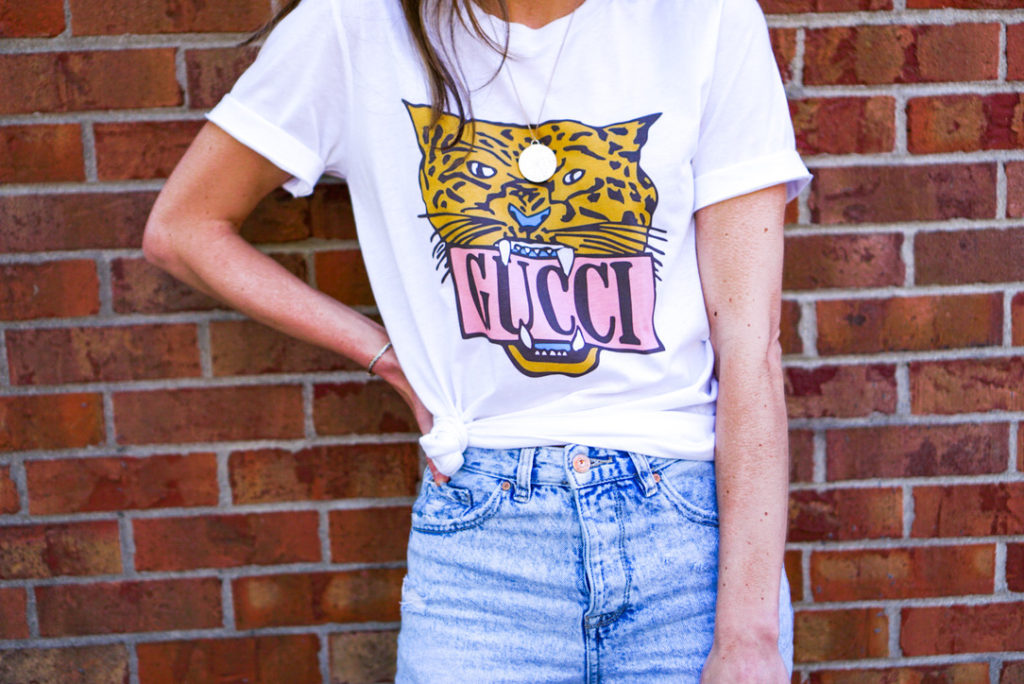 I love wearing this knotted-T style to the gym or out running errands with biker shorts or high waisted mom jeans. It gives my look something a little extra without having to try too hard. Here's one of the simplest methods.
Step 1: Pull the bottom side part of your t-shirt out.
Step 2: Twist and make a simple knot
Step 3: Pull the tail out and cap over the knot.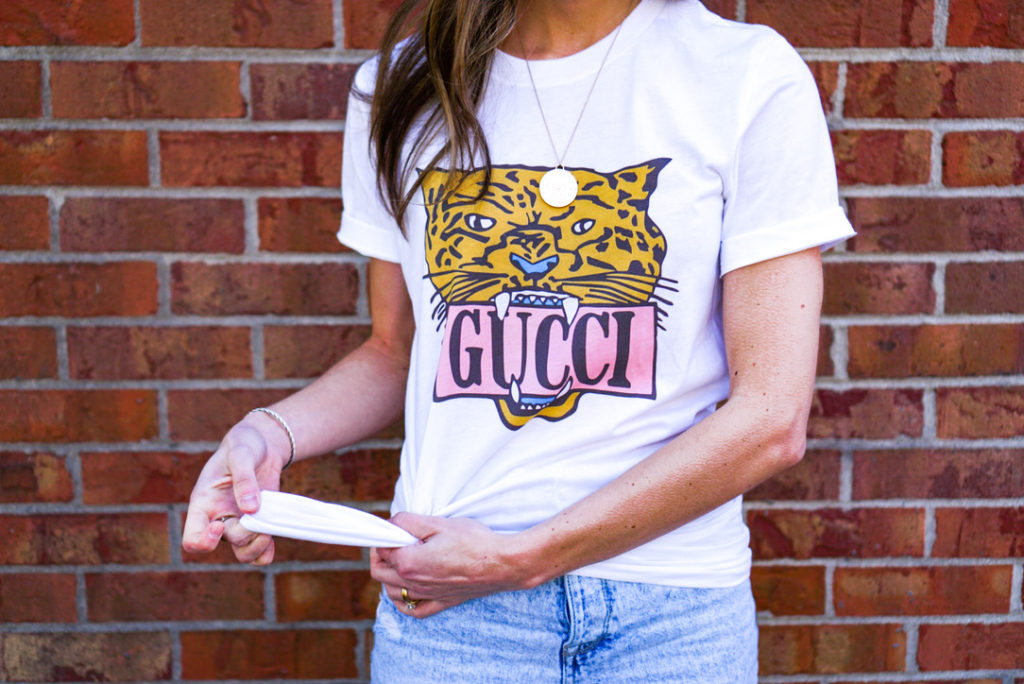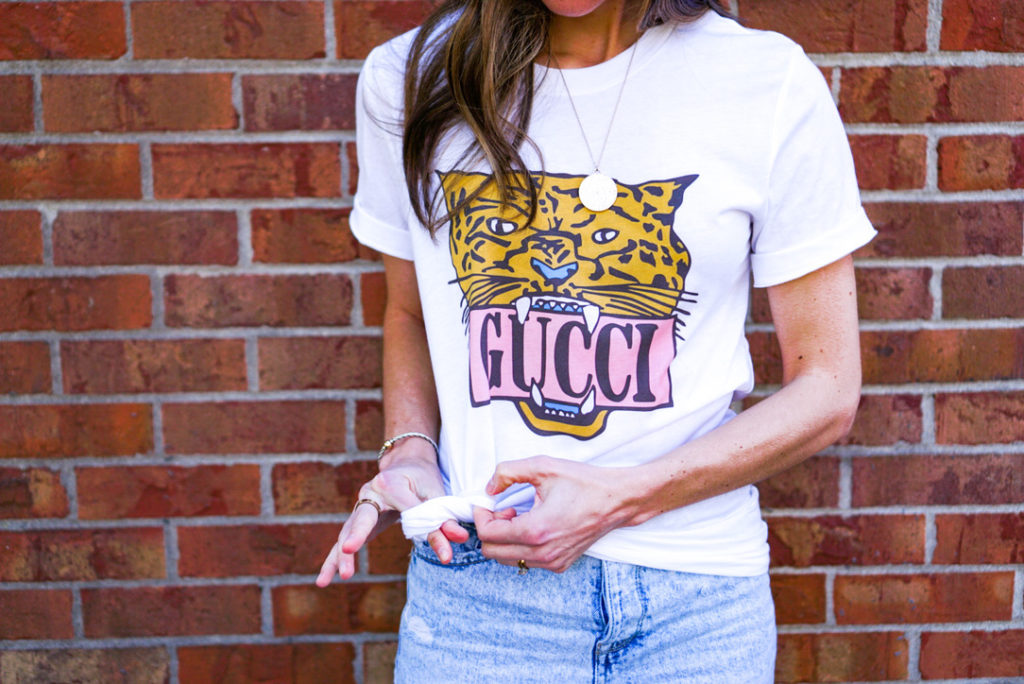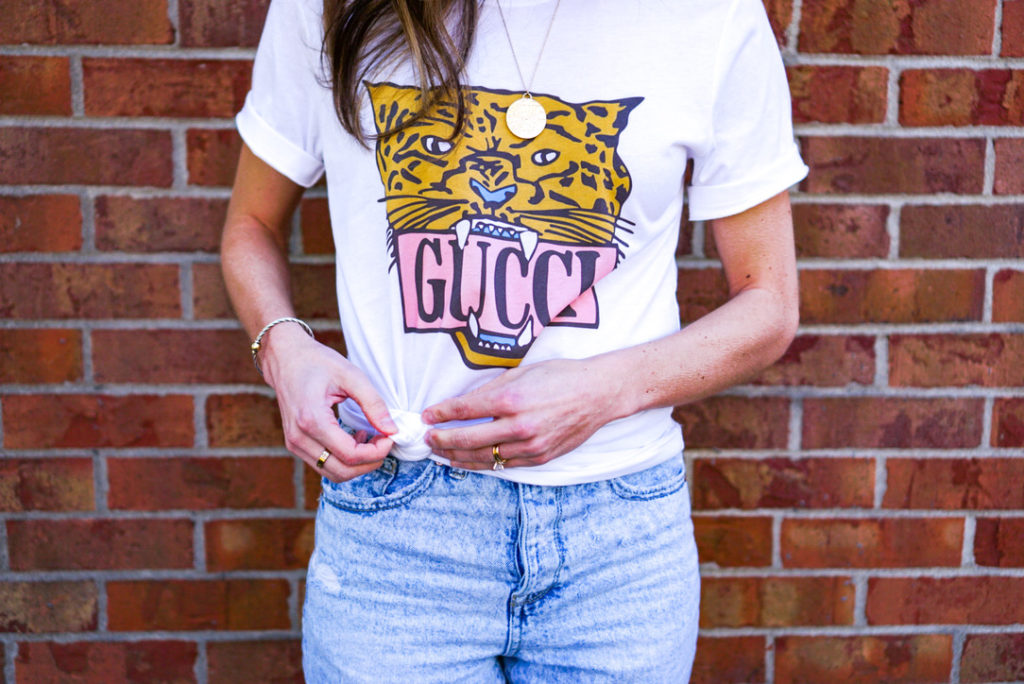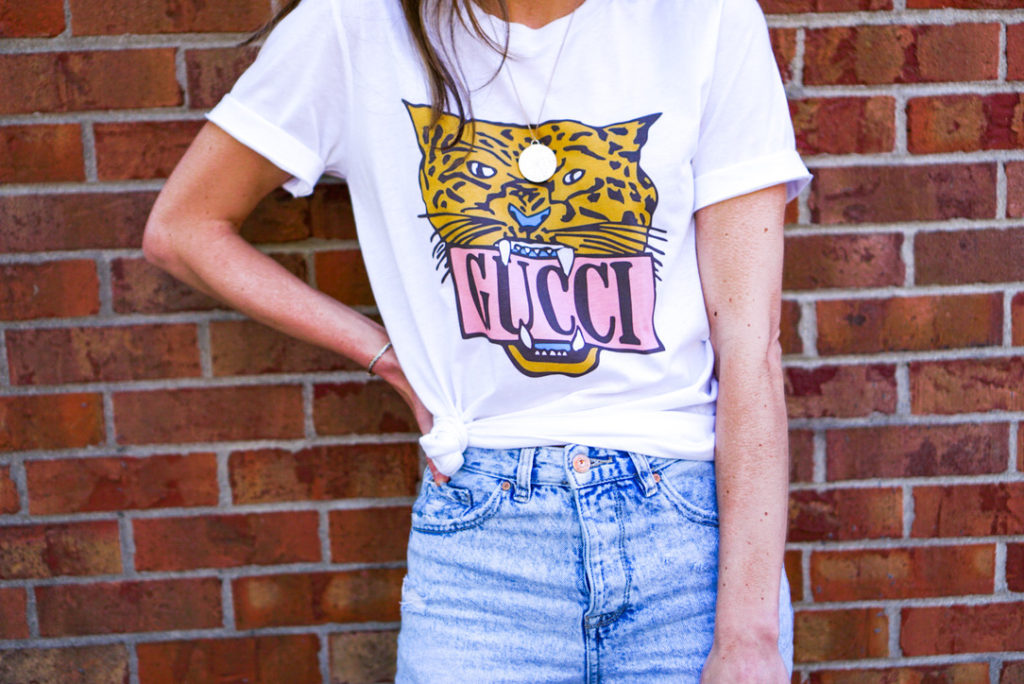 Tie a side-knot with colored hair elastics!
This method is perfect for the fitted T-shirts that doesn't have a lot of extra fabric. By tying it with a rubber band or hair tie you are doing the least amount of damage to your shirt (by avoiding the tugging and twisting). Use the same color rubber band/hair tie as the shirt for the ultimate hiding tactic.
Step 1: Pull out the bottom side part of your T-shirt  out
Step 2: Wrap the rubberband or hair elastic around the bottom
Step 3: Make a bun knot
Step 4: Blouse the knot around the band to hide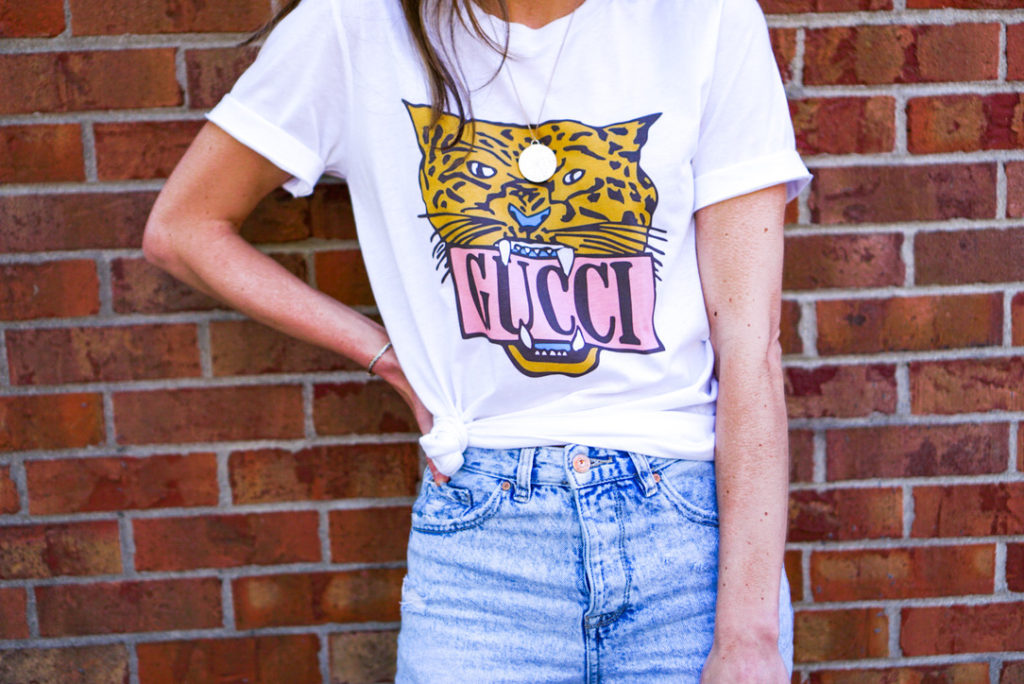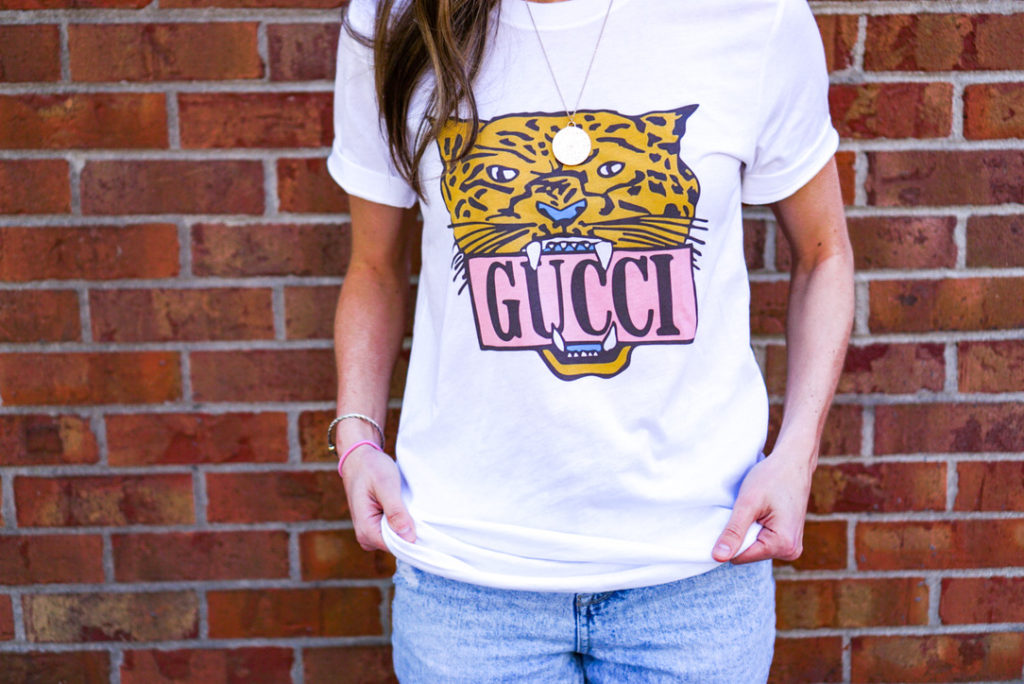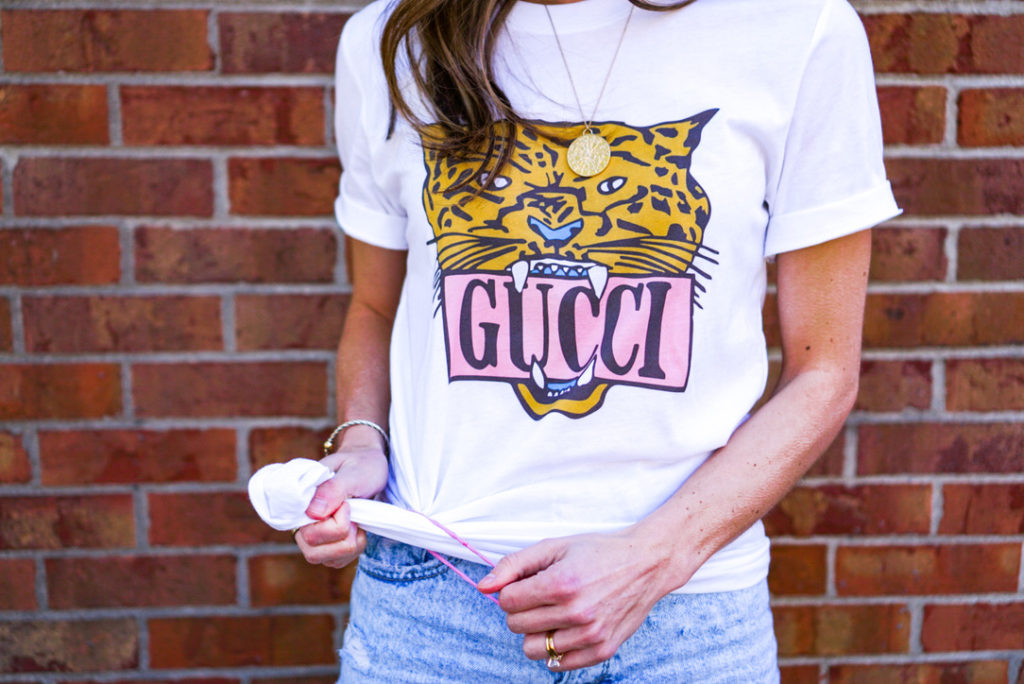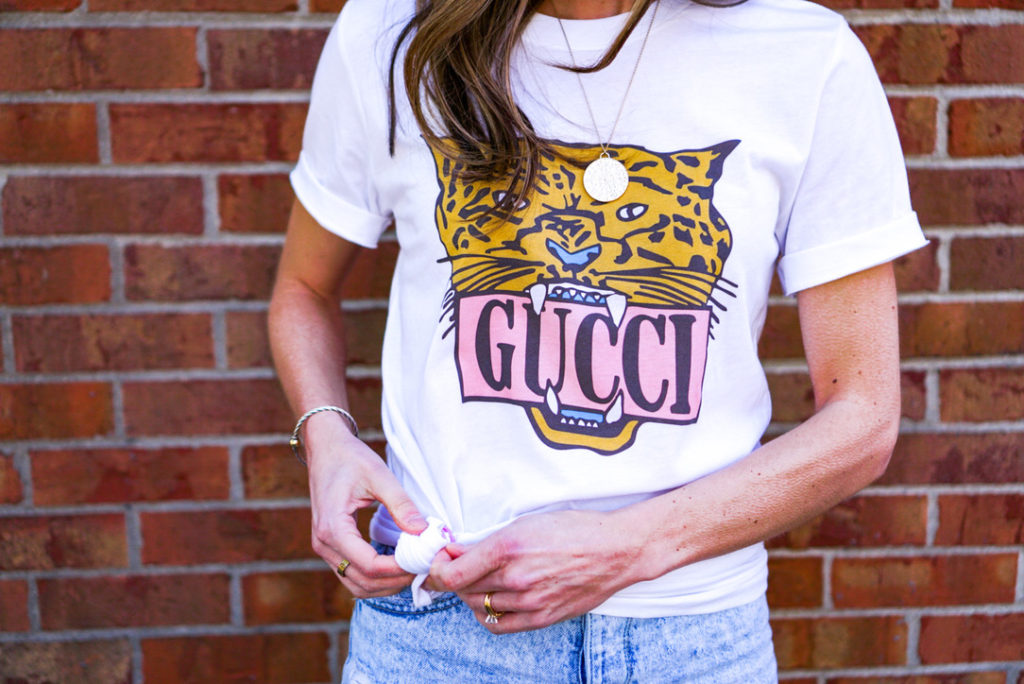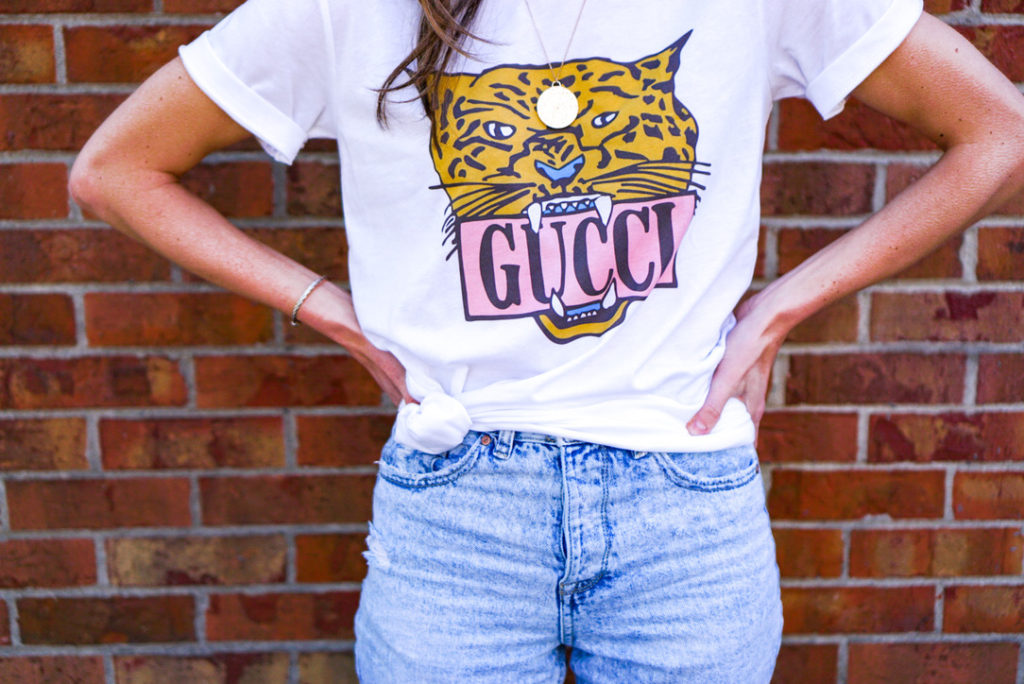 Crop an oversized t-shirt or sweatshirt!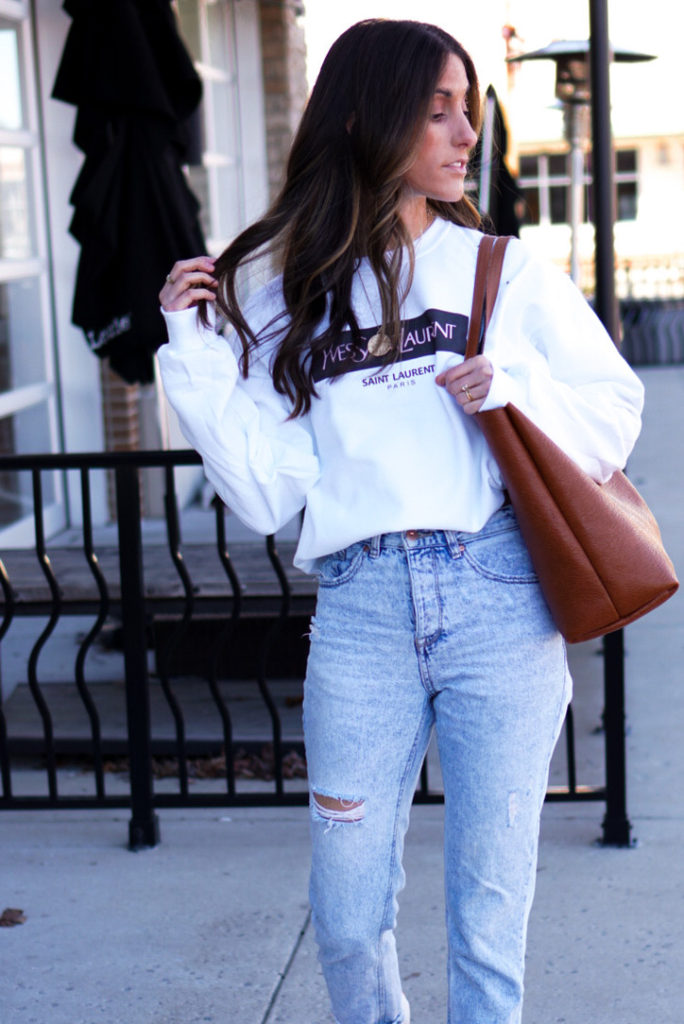 Want the crop top look without cutting your clothes? I actually prefer to buy my sweatshirts and t-shirts oversize for comfort, but will do this method when I want a more fitted stylish look for going out. Throw a leather jacket over top and you're good to go! Try this simple method below.
Step 1: Take the bottom edges of your t-shirt or sweatshirt
Step 2: Fold the sweatshirt inward.
Step 3: Tuck evenly into bra all the way around
Now have fun with it! Try knotting your basic t-shirt in the front, side or back! Let me know if you've tried any one of these methods and how it worked for you. Comment below!