Every women needs a good strapless bra hack in their back pocket because, let's face it, as women nothing can be more annoying than dealing with a strapless bra. Either they are hard to hide or they fall down. Am I right? I'm a fan of making what you have work, even if that means DIYing your own strapless bra! Here are some good strapless bra hacks to keep in your back pocket – whether you're in a pinch or just want to save yourself a buck.
To shop this post: You can shop any of my looks by clicking the picture or carousel. I may receive a small commission for purchases made through these links. Thank you for supporting my small business!
1. How to Make a Strapless Bra Stay Up
2. DIY Strapless Bra
3. How to Hide Bra Straps Yourself
4. How to Hide Bra Straps with Paper Clip
5. No Strapless Bra Hack
How to make a Strapless Bra Stay Up
We all have that strapless bra that just won't stay up. If you're like me, it's probably buried in your underwear drawer never to be worn. I say dig it out and put it to good use! We are going to make this one work and here's how:
Before putting it on, take one strap completely off.
Take the other strap and unhook one side
Put the bra on.
Cross the unhooked side across the underside of your bust
Hook to the opposite side.
Try this hack with an off the shoulder knotted t-shirt. It's so simple and easy. Forget having to keep pulling your bra up all night. With this simple hack you'll be good to go! I promise it stays up all day! Simply magic.
DIY Strapless Bra
Stuck out of town with no strapless bra? No problem! Assuming you have a regular bra, you can easily DIY a strapless bra with this hack.
Extend both bra straps the longest they go
Put your bra on like normal.
Criss cross the straps over your head.
Push straps down so they run across your bust line.
Adjust straps over cups to lay flat against your chest.
How to Hide Bra Straps Yourself
No help needed for this next bra hack. You can easily hide your bra straps that are hanging out of your square neck or wide neck top with this gem:
Extend your bra straps the longest they go
Put your bra on without putting arms in straps.
Take one side, make a loop and put your arm through the same side.
Repeat on the opposite side.
You'll be amazed at how well this hides the bra straps on a wide neck or square neck top!

How to Hide Bra Straps with Paper Clip
Don't know how to hide bra straps in a tank top? This next hack is about to blow your mind! It's so simple you'll be kicking yourself for not thinking of it. All you need is a simple paper clip and you are ready to work:
Before putting on your bra, extend your straps ¾ out.
Slide both sides of the bra straps into the paper clip
Place bra over your head
Hook bra to comfort
No worries, no bra straps seen here!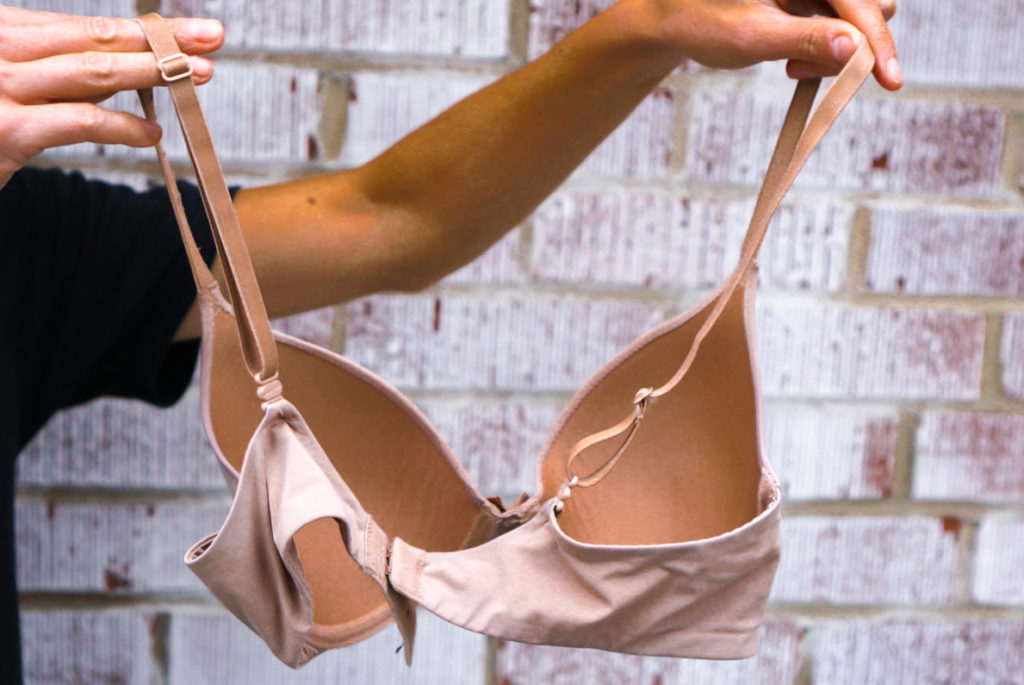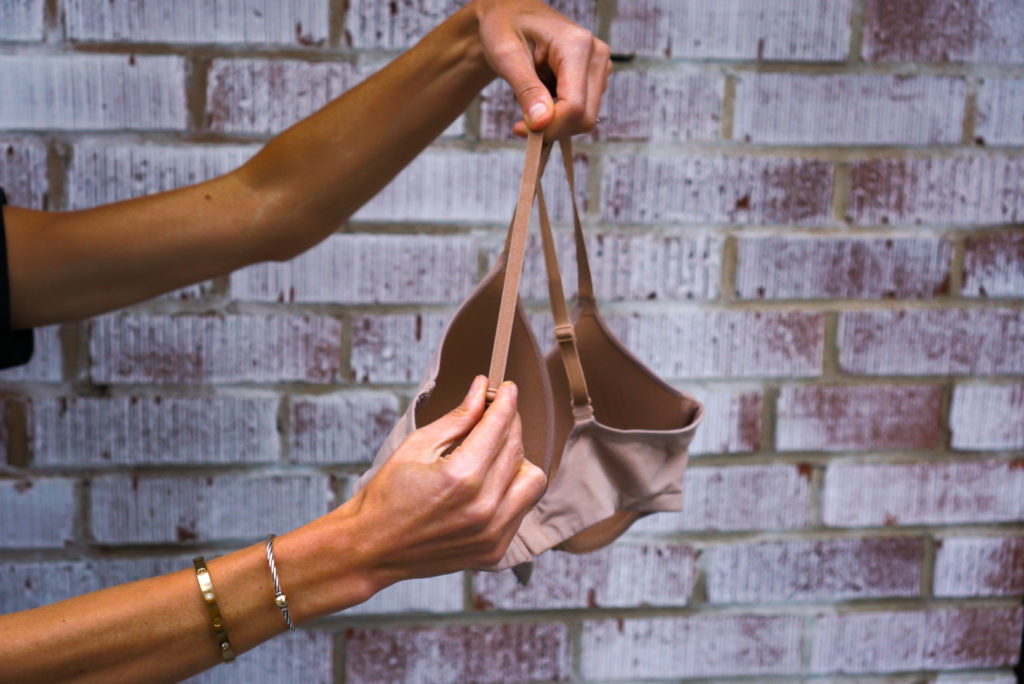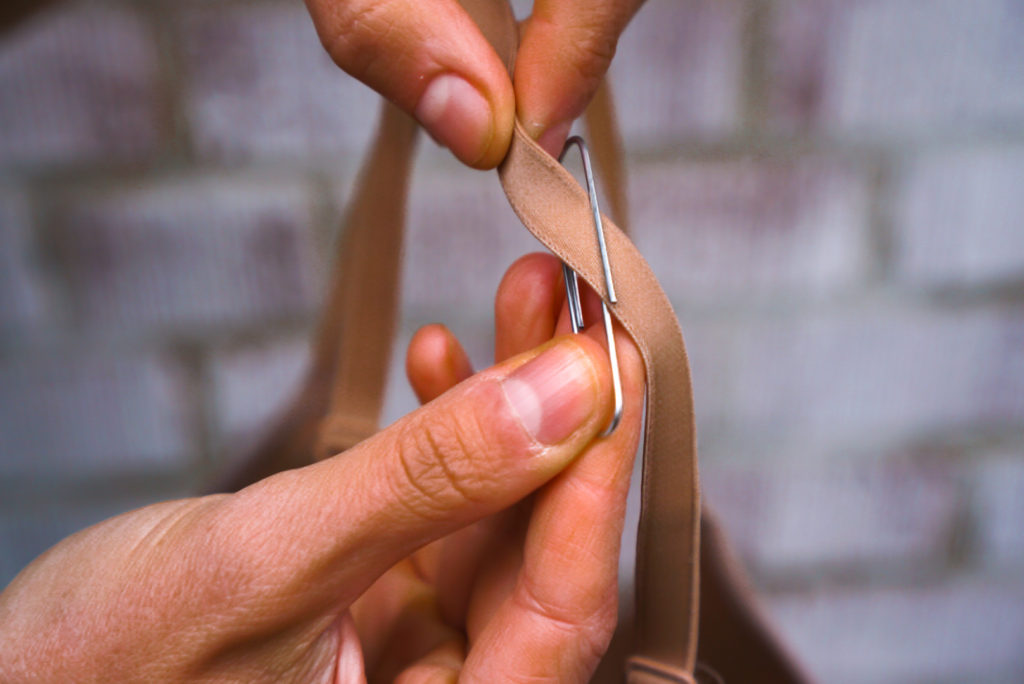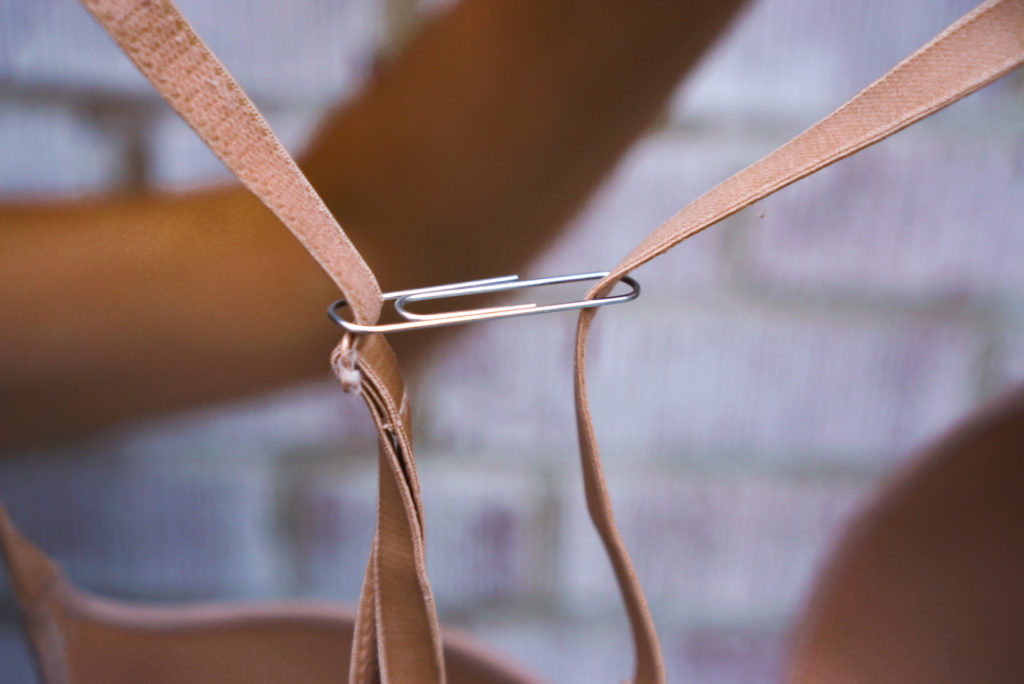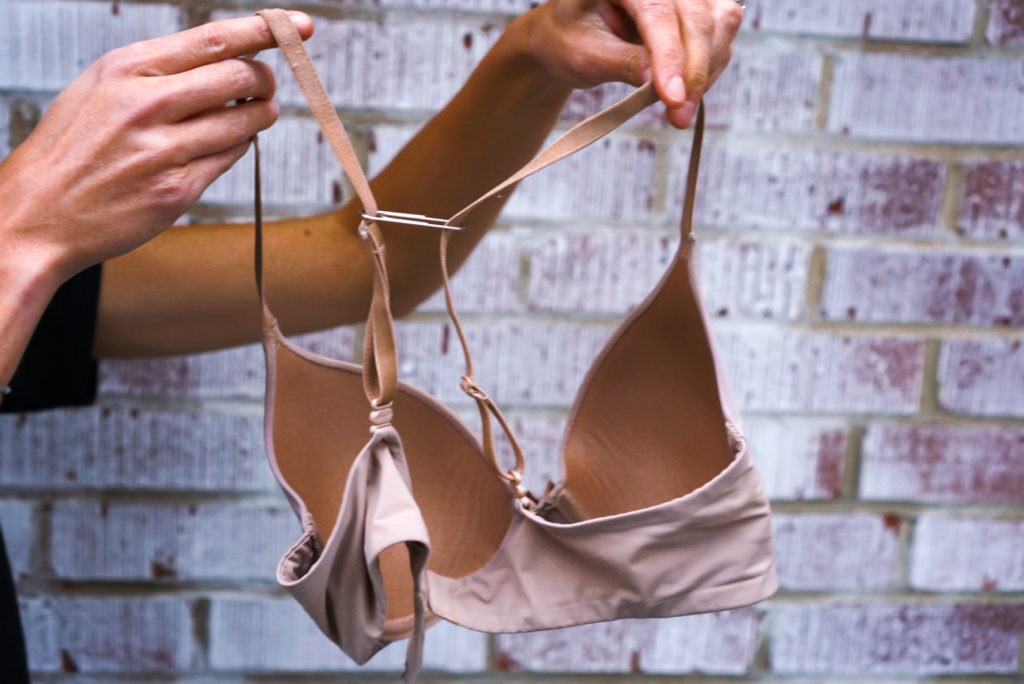 No Strapless Bra Hack
If you don't have a strapless bra, you don't need to go out and buy one. I have another DIY bra hack for you here:
Unclip both back straps
Extend both straps
Put the bra on (with straps unclipped)
Take one strap and wrap over shoulder (of the same side) and under armpit.
Repeat on the opposite side
Clip both straps together under your bust
Now that you're a DIY bra specialist you got this! Save this page in a safe place and reference it later. Want more hacks? I have plenty more where that came from on my style tips page. Which bra hack will you try? Comment below.
Not feeling the DIY hacks? That's ok! I have some excellent no slip strapless bra's you can shop below.

xo Abby