Have you ever said, "I have nothing to wear," standing in front of a full closet? I feel ya and have been there multiple times. Have you ever counted how many articles of clothing, accessories and shoes you own? It is probably a lot! This is the time to step back and evaluate your closet. Do you have what you really need? No worries! I got you! I'm going to break down how to build the ideal capsule wardrobe and up-level your style all while saving you money!
To shop this post: You can shop any of my looks by clicking the pictures in the carousel. I may receive a small commission for purchases made through these links. Thank you for supporting my small business!
1. What is a capsule wardrobe
2. How do I build a capsule wardrobe (step by step)
3. How much clothes should be in a capsule wardrobe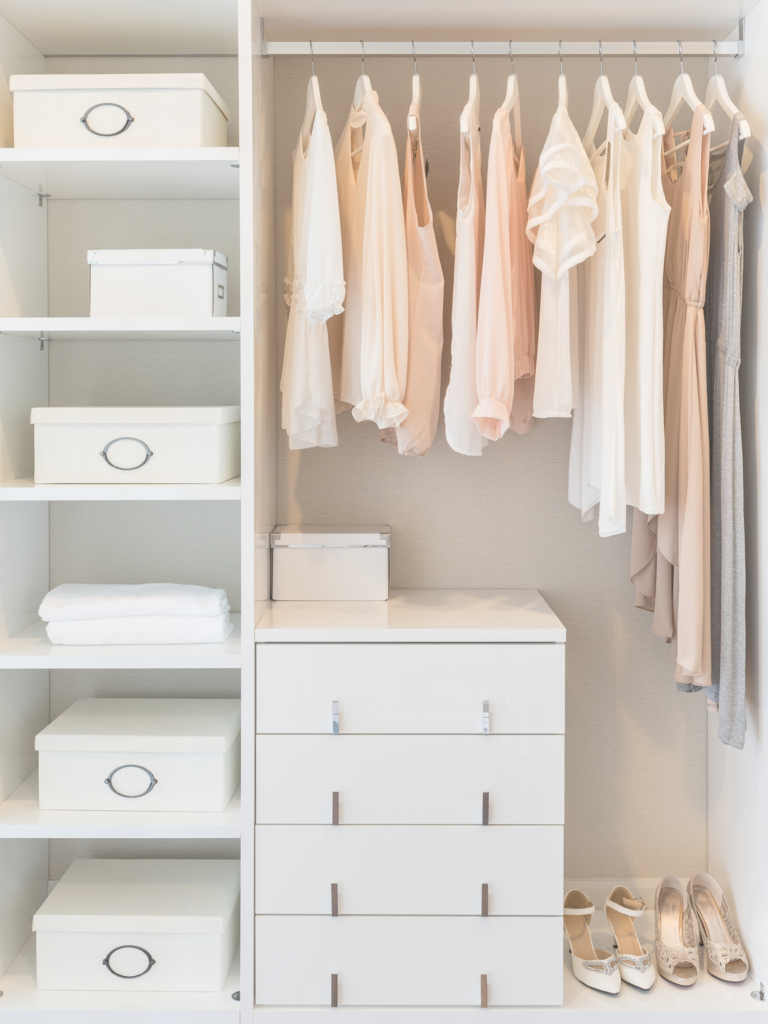 What is a Capsule Wardrobe?
Don't feel bad if you don't know what a "capsule wardrobe" is. It's just a fancy word for saying "clothing basics". These basics should be timeless, have the ability to wear multiple times and be able to be mix and match.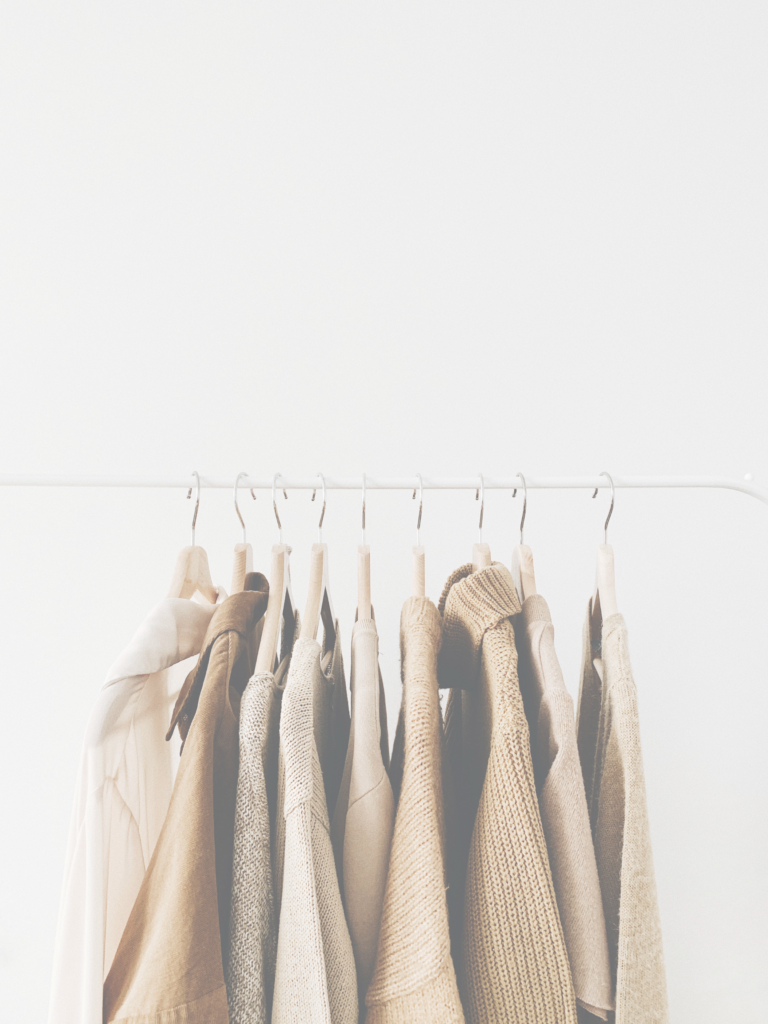 How Do I Build a Capsule Wardrobe?
The way I like to think about building your wardrobe is like building a house. Start with the foundation and load bearing walls. Think of these pieces as the core structure of your house. You can't complete an outfit without them. All the other accent colors and pieces are for your added style/flare. I've broken this process down into steps to set you up for success.
Step One : Closet Clean Out
Take everything out of your closet and drawers. I mean everything – even if you think you may still want it! That way you're starting with a clean blank slate (don't worry, they aren't going in the garbage yet). Consider having a fabric shaver, extra hangers, and steamer on hand for those items you decide to keep.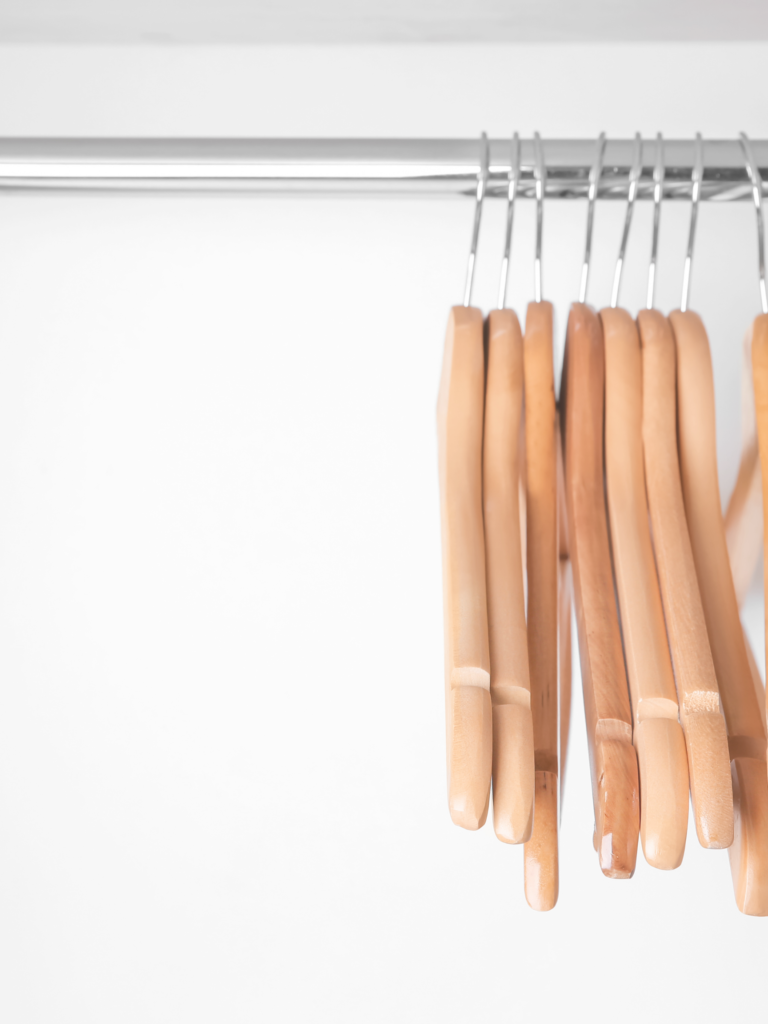 Step Two: Assess the Clothes You Have.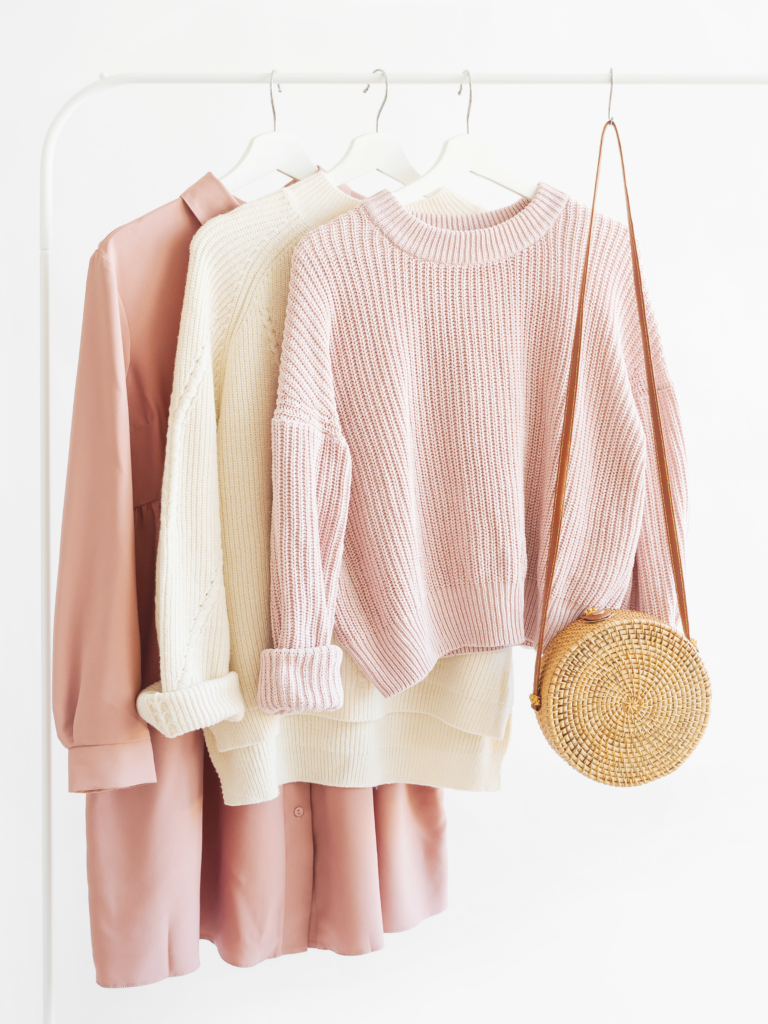 This is when you'll need to grab my Must-Have Capsule Wardrobe Checklist. It's my freebie to you! Only put the clothes back in your closet that you can check off the list. These will be your core basics that should carry you through the seasons.

Step Three: What to Do with the Rest?
If you haven't worn something in at least a full calendar year, I suggest doing one of these four actions.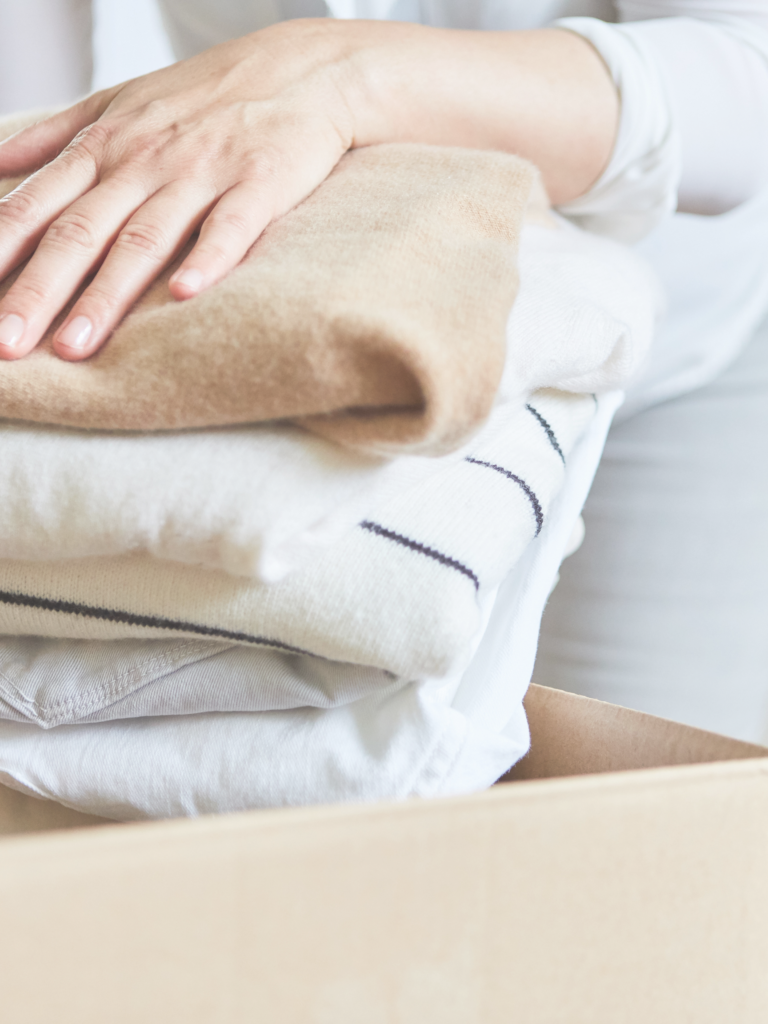 Toss
I recommend tossing the items that are damaged or extremely worn, such as panty hose with rips, underwear you haven't worn in ages, socks with holes, t-shirts with pit stains. These can not be recycled.
Consign
I love this option because it means you make money! There are a few options here.
Local Consignment – every city has consignment shops that usually take in seasonal clothes, trending fashion, or name brand items. I suggest starting here. It's worth bringing all your clothes and seeing what you can get. Some consignment shops offer the ability to donate your clothes afterward with items they don't want. You can either choose this route or take what's left over and move on to my next option.
Thred up – Thred up is one of the largest online thrift stores that recycles second hand clothing. You can sign up for a "clean out kit" and send off your clothes to them and they take care of it. Once the items sell you can get a cash out or shopping credit.
Poshmark – Poshmark is another option that gives you more control over selling. You can simply sign up for the free app and post your own clothes. You can choose the price. This option is ideal if you don't mind taking the time to post and ship each item.
Keep
Keep only the items on my checklist, however there are those pieces that you'll need as accent pieces or an expensive splurge you aren't willing to get rid of. I get it! Just remember that it's easy to fall into the trap of making an excuse to keep something. Just remind yourself – it's just stuff!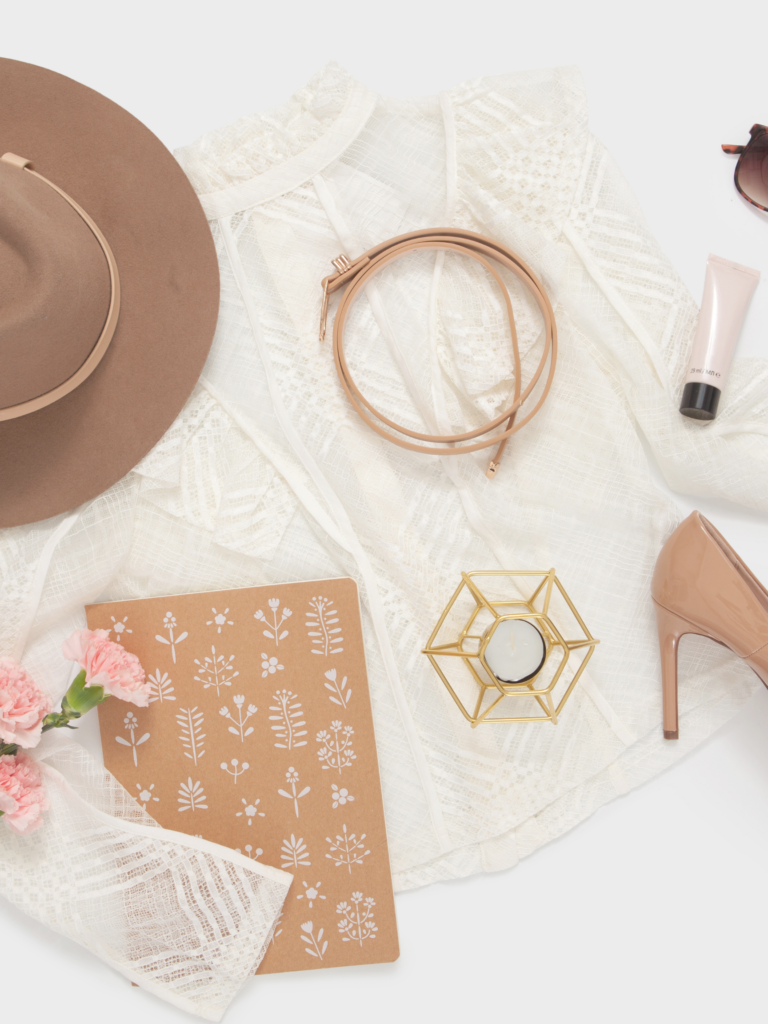 Donate
This is one of my favorite options because it's the easiest! Round up all your leftover clothes, put them in a bag and drop them off at your local thrift store. This not only benefits the community, but it's the least amount of work. Some thrift stores offer the option to itemize your clothes or donations for the ability to write it off on your taxes. Plus no hassle with storing your clothes waiting for them to sell online. Plus you get the satisfaction of knowing you did something good for the planet and community! Win Win!
Step Four: Missing Checklist Items
Build out the rest of your wardrobe with the missing items from your checklist. I've linked a few options below (one item per category). Remember to keep colors in mind. I suggest neutrals – white, black, grey, taupe/tan, nude. I've got a lot of options to shop from on my "build your wardrobe" – amazon store front or shop page

From here you can start thinking of adding in some accent colors to your wardrobe. Think about what colors suit your skin tone and personality. For me, I love pink/mauve/rose tones.
A quick guide for colors based on your skin tone consider these:
Light Skin Tones: Typically cool tones such as blues, grey, baby pink. Silver typically looks better rather than gold or copper when considering jewelry.
Medium Skin Tones: Think of warm tones such as browns, orange, olive, green, reds, purples. Gold and copper look better rather than silver.
Dark Skin Tones: Navy, burgundy, hot pink, teal, bright red.
Keep in mind this is a guide and not the end all be all rule. Fashion is all about feeling confident in your clothes. If you love a certain color that doesn't follow this guideline – go for it!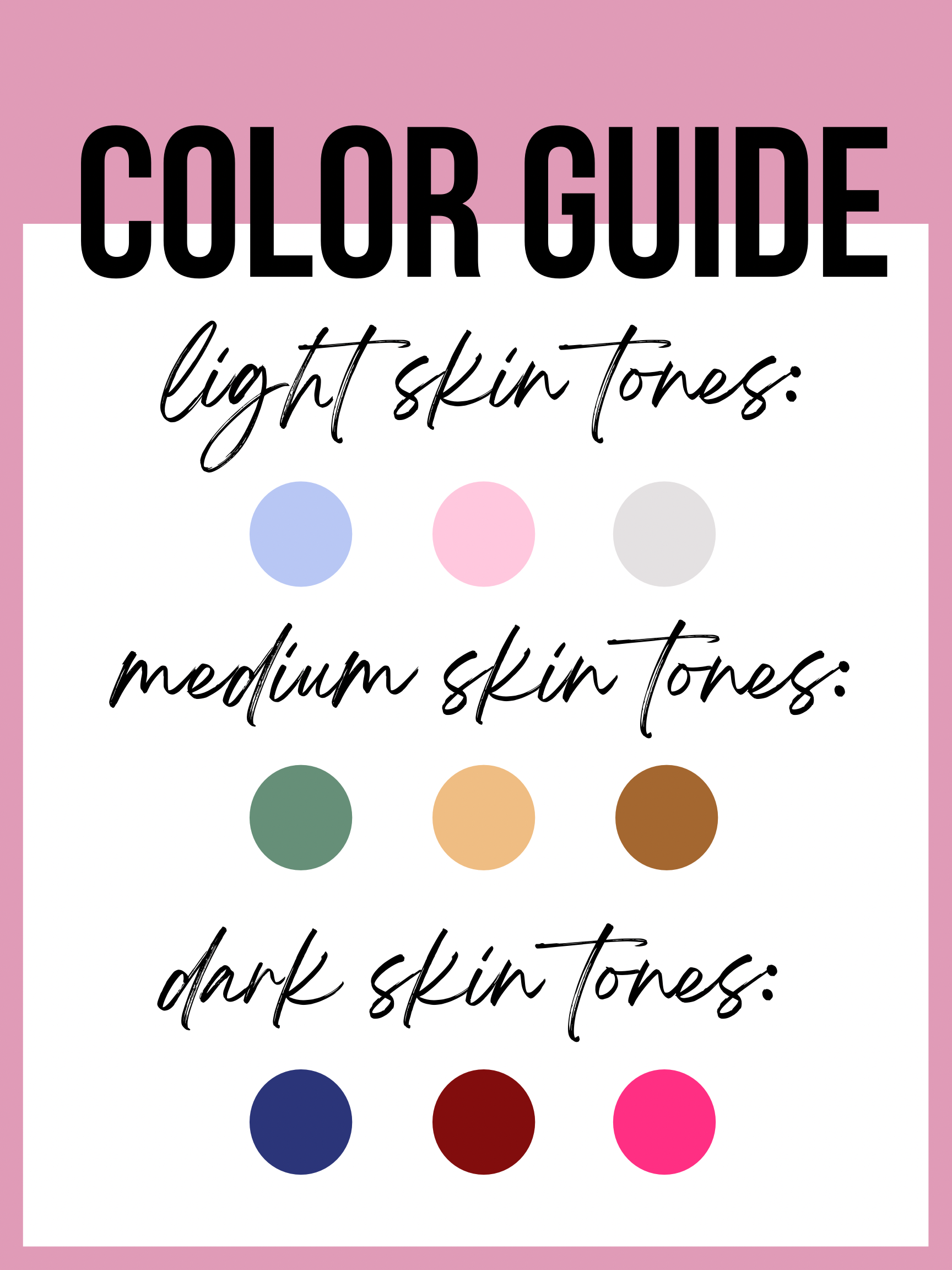 How Much Clothes Should be in a Capsule Wardrobe?
There is no hard and fast rule on how many pieces you should have in your closet. If you stick with my Minimalist Capsule Wardrobe checklist you will have 90 pieces all together (including intimates). Sounds like a lot, but isn't it kind of crazy thinking about how many extra wardrobe items we already have on top of this!
Capsule Wardrobe Must Haves
Now that you've completed your closet clean out, assessment, and built a solid foundation for your wardrobe feel proud! Sometimes letting go of clothes can be hard, however for me, after the mess is cleared the anxiety goes with it! Comment below what's your favorite part of a closet clean out and building a whole new wardrobe.
xo Abby